8 Nov 2022
I have started a new page (Discounts) that will help you find discounts for veterans on Veteran's Day and for the entire year. With Veteran's Day coming up this week, use it to find a restaurant near you where you can get a discounted or completely free meal.

As time goes on, I'll try to keep the links updated for the latest. If you have something you'd like me to check out, send the link and I'll post it if it's useful.

It's linked on the home page menus under "Other" and "Discounts" so take a look. Or click the link here: Discounts Page

Use your discounts, you earned them!
---
Updated 12 Mar 2022
From Tom Daly regarding attempts to contact people for the reunion. (Also applies to everyone about keeping your email address up to date on the roster.)

Over the past several years a number of attempts to contact Kagnew Vets who had provided their email addresses have been returned as undeliverable. Most get returned because the intended receiver has changed their email provider and/or address.

If you have kept in touch with a Kagnew Vet, would you please check with them to learn if they have received this announcement? If they haven't, then they are likely among the 164 returned emails.
Basically, make sure the roster has your current email address. And pass this along to any Kagnew vets you regularly communicate with -- thanks!
---
26 Jan 2022
Important new information about a 2022 reunion is posted on the Reunion page. Please check that out (go to Reunion Page) if you are interested in attending this year. We need your input as to where and when it will be held. We need that input ASAP!
---
December 16, 2021
Big reunions news! You can simply click the "IMPORTANT REUNION ANNOUNCEMENT" on the home page to take you directly to the Reunion page.
---
November 17, 2021
Looking back through some old files I realized that Dennis Horner and I took over the web page 25 years ago this year! Dennis left at the end of the year and I woke up as sole proprietor. That means next year will be my 25th anniversary of doing the page and might have to rethink if it's worth the effort to continue. I realize that the technology is out of date but the goal has always been to simply get the stories and pictures to you in the simplest manner.

If you have any thoughts about the page let me know what you think, positive or negative and we'll go from there. At the least I think we should have a dedicated board for memories of Kagnew, reconnecting with old friends, seeing flashbacks on the page and how the page has helped find those people. It will be my last big anniversary on the page because I know I won't be here for the 50th!
---
On the Home Page, try clicking on the image of the main gate. Thanks to Tom McCandless for sending in an updated, higher resolution picture.
---
Updated summer 2018: I just stopped by Lowe's and used the MyLowes card Chuck told us about. The system thanked me for my service and immediately took 10% off my purchase! If you go to Lowe's frequently, there is no reason not to get this card, it's easy....Rick
Chuck Moulton recently sent me a note saying that Lowe's is now offering a 10% discount to all veterans. I waited to post it until I went through the process myself to see how it works.
All you have to do is register for a MyLowes card (ID, not a credit card) and identify yourself as a veteran. I was able to get the discount even before I got my card by simply telling the customer service desk I was a veteran. Saved me around $15.00 the first time I tried it!
To register, just go to the Lowe's Military page and get registered. There is more information there also so you can get the details before signing up. Took me about a month to get the card, but you can get the discount immediately.
Thanks for the info Chuck!
---
First...Tom Daly has informed me there will be a special guest speaking at the Charleston reunion this October. Lt. Dick Fahner, USN, OIC USNCOMUNIT, Asmara will be recalling the incredible "Last Seven Days of Kagnew Station" during April 1977. If you had thoughts of going, this should put you over the hump!
Second...I have run across a couple more articles about the coming access availability for "all" honorably discharged veterans to the Army and Air Force Exchange Service (PX) online shopping. Rollout date will be this Veteran's Day, November 11, 2017.
You will have to get verified through the VetVerify.org web site first. Also, if you go to the Exchange site, there is an image with a red border on the right with the text "TAKE THE FIRST STEP" so you can go there and get verified. I haven't registered yet but will when I get a chance. If you try either of these portals, please let me know how the experience went and I'll share it with everyone.
---
Hope everyone had a great Veteran's Day. I was able to go back to my hometown for our new veteran's memorial dedication and got to see a lot of old friends. Weather was a bit windy but there was a great turnout for a small town and that was good to see. Next year take some time to take in an event, you will be glad you did.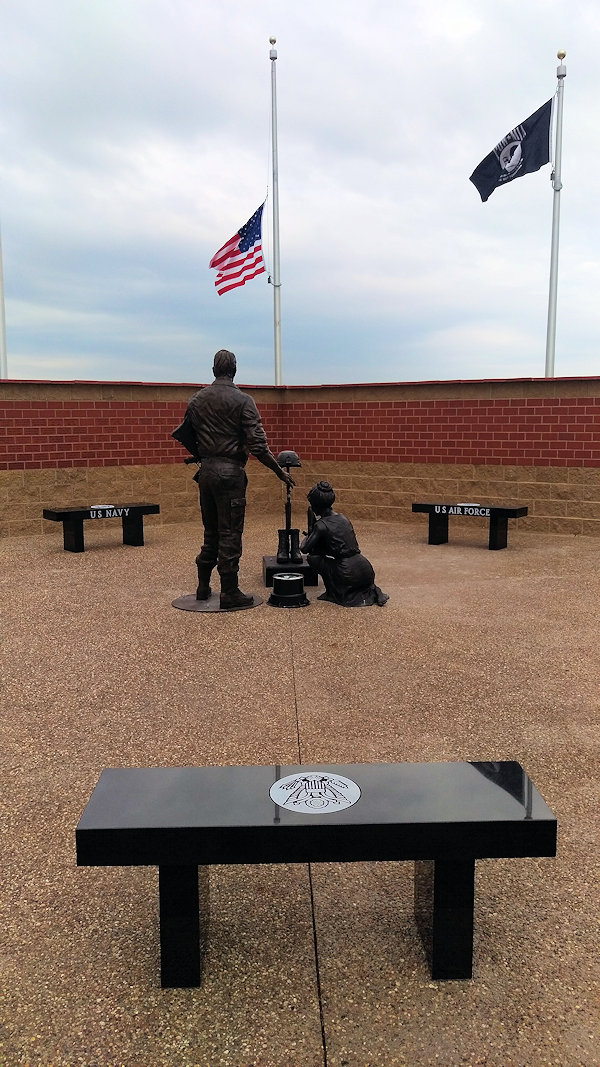 ---
Bumper Sticker Update
The stickers are here, so I will be getting everything in place as soon as I can to get them out. Sticker #1 is going out to Bob Dymond this week.
These are the exact same stickers I've had for years, same size, same quality. The only downside is the cost to me has gone up 72% since my last order in 2006. I am going to absorb some of the cost but I can't do it all so I'm going to raise the per sticker cost to $2.50 (current cost is $2.00). What little proceeds I get from these goes in the box to help me pay for software updates and supplies so it goes to a good cause! (In reality, it will probably take me 3 years or so just to pay the bill for them!)
Postage keeps going up too, just like everything it seems. This week I sent out a Kagnew patch in a small bubble envelope and it was $2.32. The days of cheap mailing are over. For now I am not going to change the mailing charges, we'll see how that goes down the line.

And how about this?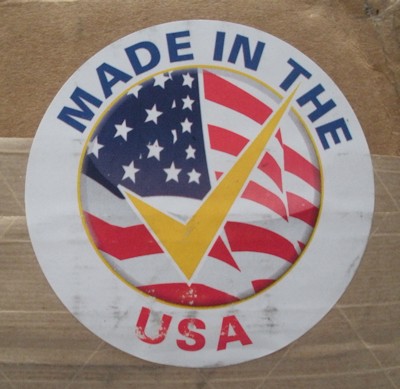 I am going to try to answer all the emails that have requested them if I can find all the emails, but if I don't get back to you, please to email me and let me know how many you would like.
---
February 6 Computer (and other things) Update
My efforts to upgrade my old machine to Windows 7 were a waste of time. Since then, with the help of page sponsors, I have a new computer ready to put in place. I've been working on it for a couple of months, updating software, reorganizing files and testing. I'm sure I'll still run into some problems once I start the move, it is a computer and there is always a problem, or several.
I've been working on the roster the past few days and have the changes caught up. In the next few days I'll be working on getting the "newguys" posted. I apologize to everyone for the delays, it's just a big job and there is only so much time.
The new Dependent Memorial Page is still in limbo. I haven't heard from Gary Gordon so I'll try to contact him again. Hope he is ok, so if anyone has had contact with him tell him to get in touch with me. Until a form is ready to submit names, you can use the form for posting a veteran's name if you'd like to add someone's name to the Dependent Memorial Page. Just fill out the fields as well as you can and leave a comment giving me any additional information.
After a few iterations, we've come up with what we think is a nice tribute that will lead the page:
In Memory Of those American dependents who, while not serving directly in the military or as a government civilian at Kagnew Station, had the privilege to call it "Home" with their families. You are not forgotten.
And finally, the big news for me. As of January 1 of this year, I am officially retired! I'm hoping this will now allow me to spend more time on the page as it needs the attention. On the other hand, everyone I talk to that is retired says they have less time than when they were working. Thanks to my friend and great web page support Jack Hill for reminding me of that this week. So.....I guess it's time to get to work.
---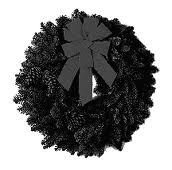 I have been informed and it was verified that John "Juan Escobar" Harris has passed away. For those of you who have been friends of the Kagnew page for some time know that John was one of the founding fathers of the Kagnew page, along with Mike "Mad Dog" Doran. I first stumbled across the page and John back in the summer of '96 when there were only a few pages. John told me he didn't have a lot of time to work on the page, didn't have the technological background and his computer was crippled. I thought he had a great idea and felt sorry for him so I "volunteered" to help.
John slowly went back to his normal life, but we always remained email buddies as he continued to contribute to the page. I finally got to meet John when he came to the 2003 Kagnew reunion in Las Vegas. I was very busy with the reunion, but fortunately had some time to chat with him in the hospitality room. Later when I had more time I tried to look him up and someone said he headed back to California. That was John.
A couple of his friends from California filled me in on his life after Kagnew and they had nothing but good things to say about him. He was intelligent, talented, witty, just an all-around good guy. He will be missed by those forunate enough to have know him.
---
Please check out the Bulletin Board for a new page Memorial for dependents that is planned for the Kagnew Home Page.
---
The Kagnew page is not a big time site that pulls a million visitors a day. But, we as Kagnewites are one in a million! Just recently the site hit another milestone, and maybe we'll hit that million mark one of these days. Thanks to everyone who has stopped in over the years, only another half million to go!

---
I need to take care of some unexpected expenses so I'm going to "clean house" of some items I have related to Kagnew. These aren't my personal items from my time at Kagnew, but things I've purchased, or have had given to me to sell to help support the expenses of doing the page.
To start off I'm going to sell some very nice Kagnew patches for $20.00 each which includes mailing. I have a limited supply of these so it will be first come, first served. If you are interested in getting a patch, click on the link below to email me and I'll hold one for you. Please don't send any checks until I reply and confirm I still have one for you.
There are some items that you can find if you do some searching, but there are some that would probably be impossible to locate. Check them out and let me know if you are interested in anything. Eventually they will go to ebay if not sold, but I wanted to give my fellow Kagnewites first shot at them.
Thanks in advance for helping out.....Rick
I've got the page posted with a couple of items and more to come as I find time to take pictures or scan them.
Rick's Kagnew Station Items for Sale
Click the link below to open your email client and send me a request for information.
---
Sam Hale of AFRTS has finished a draft of the history of AFRTS TV and radio. It is 28 great pages of reading so please take some time and check it out. If you like it, fire off an email to Sam and thank him for his great effort in putting this together. I have posted two versions of it in Microsoft Word format so you should be able to download and view it. If you have trouble please let me know and I'll make sure you get a copy.
---
I received a new roster registration that made me have a double take. Allen Fritz put down 64-73 as his tour time and I verified that with him. Sure enough, Allen worked at Stonehouse and arrived in Asmara May 1964. He didn't leave until June 1973! I checked with my good friend Lee Ruebush, who had tours of 58-60, 61-65 and 67-70 and he told me he was at Kagnew for 10 years. That should give him the record for most time at Kagnew. But Allen definitely has to have the record for longest, single tour. In almost 15 years of doing this page I don't remember anyone even coming close!
---
As I previously reported, the upgrade to the new hosting package has been completed with no problem. The important result of this is an expansion from 3GB of storage to 500GB, a huge jump. I also have an unlimited bandwidth, important when downloading some of the large files I'll now be able to post.
I've always worried about filesizes of the graphics and limited any videos to post so this should be enough to hold me for a few years to come. I've also added other things I've wanted to do like the FAQ and blog (Check the Bulletin Board for the latest on this) last month, and will now be able to pursue those options.
As a sample of things to come, I've uploaded one of the pictures from Ralph Reinhold's purchase (from the DVD we've been selling) in it's fully scanned size and resolution. It's in .png format and I have tested it in Firefox 3.5 and Microsoft IE8 with no problem. This image is 3.44MB in size and is 3000 pixels wide. The average computer monitor resolution is around 1000 pixels wide so this image will be 3 times as wide as your monitor. You will have to scroll side to side to see it all. It's an amazing picture so click the link below to see it. (By the way, I will not be uploading all the pictures to protect Ralph's rights to them)
You can also right-click the link and select Save Link As (Firefox) or Save Target As (IE) and save it to your hard drive to view locally. That way you only download it once and will be able to view it quickly as often as you'd like.
Kagnew Station Parade
One other thing, I have added the Blog and FAQ pages to the line of links just above the Hot News image link.
Thanks for your continued support of the page so it can continue to grow.
---
White House Executive Order (updated to link to Feds Hire Vets site)
---
Dave Nelson has sent in several Kagnew Gazelles and I now have them all online. There is a lot of good information in these so take some time and read them all. I learned some new things about Kagnew, and I hope to go back and use them as reference for other pages on the site. You can check them out on the Gazelle page.
Thanks a lot Dave!
---
I've always said I wanted to expand the Sports area because there just isn't much there. I'm going to start a pilot page on motorcycle racing, with the help of Jim Ferris, who was president of the Blue Knights motorcycle club and also wrote a column about motorcycles ("The Cycle Analyst") for the Kagnew Gazette.
If you have any pictures or stories about motorcycle racing at Kagnew, please email me so you can be included on this page.
Please note there is already a page to show pics of your ride, this is one is specifically for the motorcycle racing.
As time goes on I will expand the Sports area to include auto racing, softball, basketball and whatever sport I can gather enough information for a page.
---
I have added a new twist to the Maps page. If you hover the mouse over certain buildings, you will see a popup window with an image of that building. As time permits I will add this to every building I have pictures for. Hope you like this shortcut to seeing the buildings.
Note: Make sure your browser allows popups and javascript for the Kagnew web page or this won't work.
---
(New 12/16) - I have placed an entire envelope (#26) of pictures on the Kagnew DVD page. These are inside and outside of Tract B where I worked with STRATCOM in 69 and 70. Image 5 is the patch panel in the receiver room where I spent 18 months. These images have been reduced to 800 pixels wide from the original 5000 pixel scans, 16% of the original size so you can imagine what they look like!
(New 12/03) - I have placed a page on the server with a few samples. You can view them at Kagnew DVD page.
I have been in contact with Ralph Reinhold today and we will be making available a DVD of the Kagnew pictures he purchased on ebay. They cost nearly $1,000 so this will help him defray the cost of that purchase.
There were 30 envelopes of 8 by 10 glossy official government photographs along with some Gazelle pages. A lot of them had to do with the construction of some of the sites, parades, official events, etc. They are fantastic photos and I plan to start posting them on the web page so you will see exactly what we're talking about.
While you will be able to see them on the web page, they will not even come close to the original that will be on the DVD. Each original will be in .tif format so you can get the full quality of the scan and are 3000 pixels wide, as opposed to about 600-800 for the images that will be posted. To give you an example of what I'm talking about, here is a reduced image of a parade marching behind the chapel. The second picture is the cannon in full size from the original so you can get a feel of the size of the original. These originals would be great if you wanted to take them to your local kiosk or store and get a print made.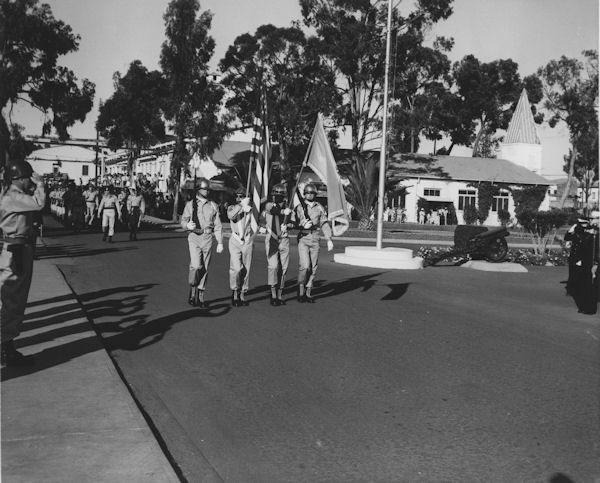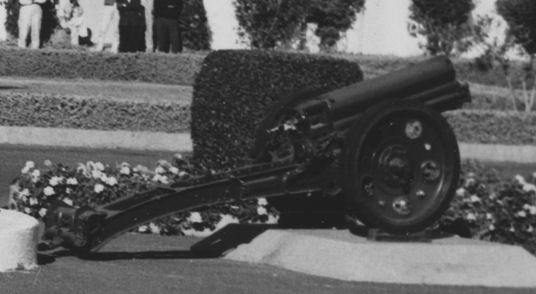 I can't post the originals because of their size, and the fact that each file is around 14-16 megs in size! But this example shows you the difference.
The cost of the DVD will be $20, which covers the DVD with Kagnew graphics burned on it, 3.8 gigs of pictures, a CD case, mailing envelope and postage. Proceeds above the cost of getting it to you will go to Ralph to help pay for his cost in purchasing them.
If you are interested in purchasing one of these DVDs, or if you just have a question about these pictures, please contact me and I'll email you the details.
---
Jack Gallagher sent me a link to an online article and I have since had four more send it in so I wanted to pass it along. The article is called "Recalling La Dolce Vita in Eritrea" and can be found online at the NY Times web site. There is an article and a 5-minute video so enjoy it.
---
In case you haven't noticed, I've gotten back to working on the Kagnew map and added 8 locations today. This map is where you will see an architect's drawing of Kagnew with hotspots you can click and see pictures and information about that building. This has been quite a project over the past few years and there is still a lot of work ahead so I hope you like it.

Now the important part: I NEED YOUR HELP! If you have "ANY" pictures of Kagnew buildings inside and out, I need them for this map. And I also need your knowledge about the buildings. If you were involved with a building on the map and I don't have information about it yet, let me know. There are some buildings I was never in which would apply to most of us, but with everyone's help, we should be able to identify every building and it's use.

I also know over the years that some buildings changed purpose, most likely in barracks assignments, so any help you can give me will be useful. So....if you have any information or pictures that you'd like to share with everyone about Kagnew, email me. Nothing is trivial, everything is important. Get involved and be part of this project.
Thanks, Rick
---
I have completed scanning an original copy of "A History of Kagnew Station and American Forces in Eritrea" by John Rasmuson and posted it on the History page. I have created a new history page that has a link to the web pages I created years ago from a copy and another link to the scanned copy of the original book. Hope you enjoy seeing the book in it's original form.
---
I recently received a roster submission and at the time I believe we had set the record for the oldest, living ex-Kagnewite. With regret, I have learned that BG Orman Goodyear Charles passed away at a young 98 years of age.

His daughter said he was not really familiar with computers, but was learning and was able to view some of the information here on the web site! She also told me he was the Commanding Officer at Kagnew from 1954 until 1957, which would have been the earliest days of Kagnew's existence.

I will be posting his obituary as a tribute on the Memorial Wall page very soon. BG Charles is a man that was a huge part of Kagnew Station history. Our condolences to the family.
---

Kagnewite Paul Betit has written a book call "Kagnew Station" and would like everyone to know it is available for sale. Information can be found on the new Classifieds For Sale page. If you haven't been on this page, there is also information about a book Ed White has written about his experiences at Kagnew during his tour and when he returned. Give these guys a shot and check out their books.
---
I was able to purchase a Kagnew Gazelle from the day after the Kagnew dedication ceremony in 1953 and it is now online on the Gazelles page.

Don't miss this special Gazelle!!
---
Another big milestone for the Kagnew Home Page. Ronnie Ruffner, an ASA type today became the 2000th person registered on the Kagnew roster. Ronnie was an 058 and 76Y at Kagnew during 1960-63 while working at Tract C. He tells me he moved to supply at HQ after he married a local girl. Welcome to the page Ronnie and congratulations on being # 2000!
---
I've posted a communications map showing Kagnew's circuits on the Maps page. It is incomplete but I will be updating it as more information comes in. Check it out!
---
I have been in contact with Hans van der Splinter in the Netherlands and he is sending me a map of Asmara which I plan to post as soon as it arrives. Hans also tells me that he has a terrific web site with pictures and narration from his trips to Eritrea so you absolutely need to check this page out! It is called Eritrea.be and you can find it at:

http://www.eritrea.be/.
You can also check out his other great site at: http://www.asmera.nl/asmara.htm
---
For those of you who served at Kagnew from late 1967 and after, Bill Cloud has sent in an article from the November 10, 1967 Kagnew Gazelle. The article, entitled "Massawa R&R Center Has Gala VIP Opening" tells us about the grand opening of the new hotel. And something I didn't know and no one has filled me on was the name chosen. We always called it TTU and I was never aware it had a name! Check out this great article on the Kagnew Station Gazelle Page.
---
Thanks to Bruce Riccitelli Co. A, 05K, Tract C 1968-70 we now have a new Kagnew Gazelle from 10 October 1969. He sent it in because there's an article about his band "The Blues Expression" (see Entertainment page) but there's also a great article about the water shortage most of us experienced. Along with other sports articles etc. Check it out at Kagnew Station Gazelles Page.
---
After a recent phone conversation with Zazz (George Zasadil ASA), he enlightened me about what "ditty-boppers" did while at Kagnew. So I thought it would be cool to put together a page that would translate English into Morse code.

Only after I got it finished and working did Zazz tell me there was once a web site that did that and also produced the sound. After a little searching on the web, I found a great site, so here is the link to check that out:

http://www.omnicron.com/~ford/java/NMorse.html

I will also be placing this on the "Links" page, so if anyone has a problem getting to it, let me know so I don't keep a bad link on the page.
---
Thanks to the sponsors and the new web site, I have completed the posting of pictures from Lee Ruebush's 2000 trip to Eritrea. At last count I have 138 pictures and the wait was worth it. There are some terrific pictures so don't overlook them. Warning though! Because I now have plenty of disk space for new pictures I have not reduced these in size too much. Most of them are in the 800 to 1000 pixel wide size, which means you will have to bump up your computer resolution or scroll to the right to see the entire picture. I am set at 1024 by 768 resolution and it's perfect. You'll see what I mean when you look at them. The impact of the larger pictures is definitely worth the time to download them. Kind of like the difference between watching a movie on TV or at the theater.

If you want to view them again and again, it would save you time to simply download them to your hard drive and save them.

Please follow the link to check this out, there are some great pictures.
Lee Ruebush's Trip to Eritrea, 2000
---
If you were sent to Asmara around 1950, you would have been stationed at Radio Marina and been issued a copy of the "Handbook of Eritrea." Jerry Pry has provided the Kagnew Home Page with a copy of the handbook and you can now see all of it on the Documents Page. It is a great book to learn about Eritrea and Radio Marina at the time so don't miss stopping by that page and reading it.
---
Lee Ruebush has returned from a great journey to Asmara and has sent us a letter describing his trip. Don't miss reading this to get an update on life in Asmara 2000.