I had to send you this follow-up from my friend Nino. You alone are responsible for this magic. I cried when I read this e-mail. Only those of us who lived in Asmara can fully appreciate the magic of connecting with old friends we loved there. I can never thank you enough for bringing my friends back to me, Rick. You are THE best there is! Here is a photo of Nino, Debbie and me, 1973.
XOXOXOXOXO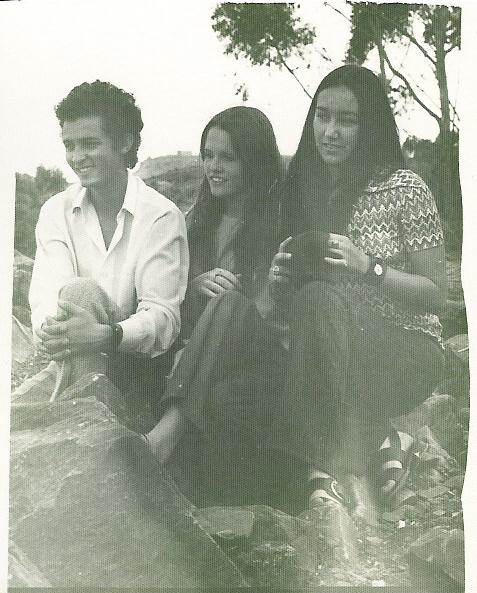 Here is Nino's email to Linda:
---
My dear Linda:
I just got back from work and I found your e-mail and Debbie's too. Almost 30 years have passed and in a moment I found the very special friends I lost a long time ago.Nobody can immagine what and how I feel in this moment.Hope I dont have a heart-attack. You want to know how I found uot your e-mail? Well I was visiting some sites on Asmara and I found one on Kagnew Station.In this site there was one on 2003 Kagnew Reunion-photos by Linda Caudell-Feagan.I said to myself it's impossible but let me take a look at those pictures and in a moment you were in front of me.I went to see the subsrcibers and found out yuor e- mail. Just great.I'll never let you go again. The picture yuo sent me is great and beautiful, great family.

I'm almost 53 now I' married to Marisa and have a beautiful daughter Marzia and a son Stefano. Marzia is almost 20 years old and Stefano Is 15.I proud of them. My job is in dentisrty,I am a dental technician and i work for myself and for other dentists.Its a good job.

I live in Milano (Italy) since 1973 but went back to Asmara many times for my mom still lives there and every time I went to visit almost all the places we all used to go to exept Kagnew Station because its a military station. I've got so many things to tell you that I don' Know where to start the only important thing now is to get in touch.I apologise for the mistakes in my english but I almost have forgotten it because here nobody speaks or writes in english.

I'll e-mail again as soon as possible.Big Kisses to all. Ciao-Ciao.
NINO.