Vince Bowler (58-59 NavCommSta RM3)
The car is a 1958 Karman Ghia, manufactured by VW in Germany at the time. It was purchased in Asmara and shipped back to Brooklyn Army terminal in 59. I then drove it for four years & 150,000 miles in the U.S.

I was in Asmara in 58 & 59 assigned to NavComSta as an RM3 & worked at the receiver site on ship to shore circuits.
---
In front of the Navy barracks on tract A.
On the road to Massawa.
This one clearly shows the Kagnew Station license plate with the gazelle on it.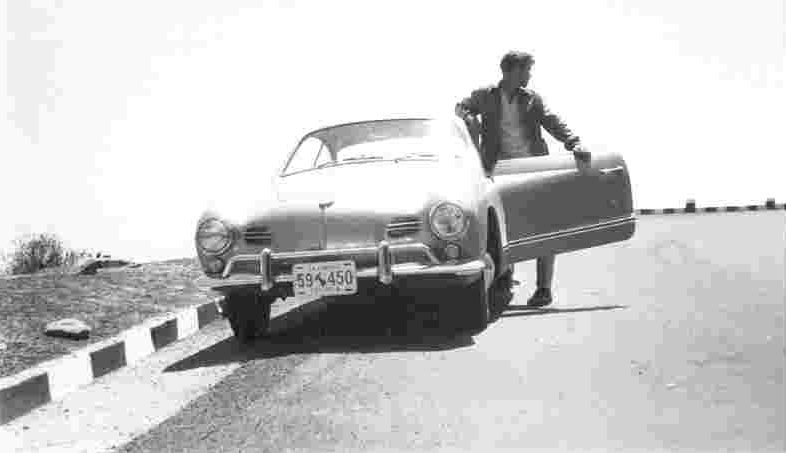 By the Tennis/Basketball courts behind the barracks on tract A.