March 30th
Zazz was trying to find out some names in this 1969 shorttimer's picture, and Rhett Fry has offered some help. Can you help out and name the guys in the picture? Email me if you can, thanks Rick.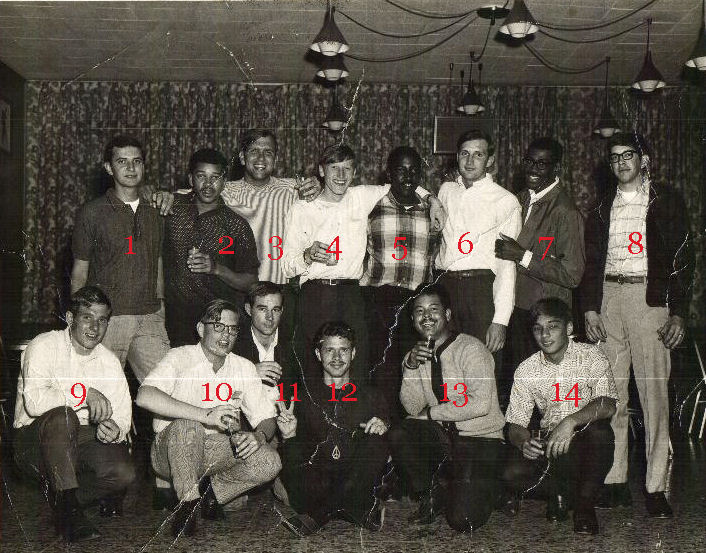 From Zazz: #2 looks like Odell Cromer, #6 is Rich Wilke, #10 is Roger "Rosie" Thompson, #12 is Al Marzian, and #13 is Ernie Warren.

From Rhett: Number 4 is Dean Greenfelder. "Greenie" (he was from Ohio and a big Buckeye fan) and I took coupla weeks' leave together and flew to Nairobi in June of '69. He went to Vint Hill (in October '69) after Asmara. (Dean passed away in 1994 after a courageous battle with lung cancer--Becky (Greenfelder) Toomey) Number 8 is Gerald Young. He brought his wife to Asmara and in the spring or summer of 69-about the same time Dwight Eisenhower died- she had a boy. Young and family also went to VHS in late 69. I think # 9 is Thomas Gumpp-MOS 98B.