---
As I said on the Hot News page, I am cleaning house of some items I've picked up over the years of doing this page. These items weren't personal to me from my tour so I'm getting rid of them to help me cover some expenses.

You are getting first shot at them because you were there so you understand what they mean. I'll give them a fair amount of time on this page and eventually they will all go to ebay. I will give at least a week's notice before I pull something so you'll have time to contact me if you're interested.

My policy on everything will be first come, first served, using the timestamp on the email. That's because I might not see an email for a day or more and that will let me check emails in the order they come in. If you "inquire" about something, it's still fair game. If you say you "want" it, I will hold it for you up to a week and mark it gone. Also, to keep it simple, all prices will include shipping in the U.S. Anything outside the U.S. you'll have to contact me and we'll work that out. If you have any doubt or questions about anything, and I'll get back to you as soon as I can.

I've always taken personal checks from my Kagnew friends so I don't see any reason that can't continue. I also have a PayPal account that we could possibly use, but we would have to work that out in advance. I was forced to convert to a business account a couple of years ago for some reason and they are now charging me a service charge for every transaction. If you would like to use PayPal, I will have to adjust the price up just a bit to cover the service charge. (Currently that is 2.9% of the amount plus 30 cents) Again, that would have to be worked out ahead of time. Just and we'll see if that works for you.

Click on images with a blue border to see a larger image.

In advance, thanks for helping out.
---
I still have a few regular Kagnew patches left. I always try to have a few of these for my good page sponsors but I have some extras right now.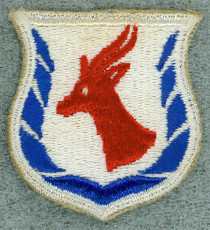 $20.00
---
This is a "one only" STRATCOM Signal Corps patch. I came across this a few years ago and have not seen another since.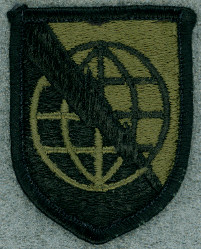 $20.00
---
Several years ago I purchased this from a nice lady in Washington state who told me she had been at Kagnew years ago. Each piece is covered in quills and each has the logo you see below on the bottom to verify that it came from Asmara. A lot of olive wood you see now comes from Italy but this is the real thing. The price is not cheap, because it wasn't cheap when I bought it but I had to have it at the time. I can take more pictures and email them to you if you're interested.
Bowl and Candle Holder Set
Bottom of Candle Holder
$160.00
---
More to come...